What is Curvature?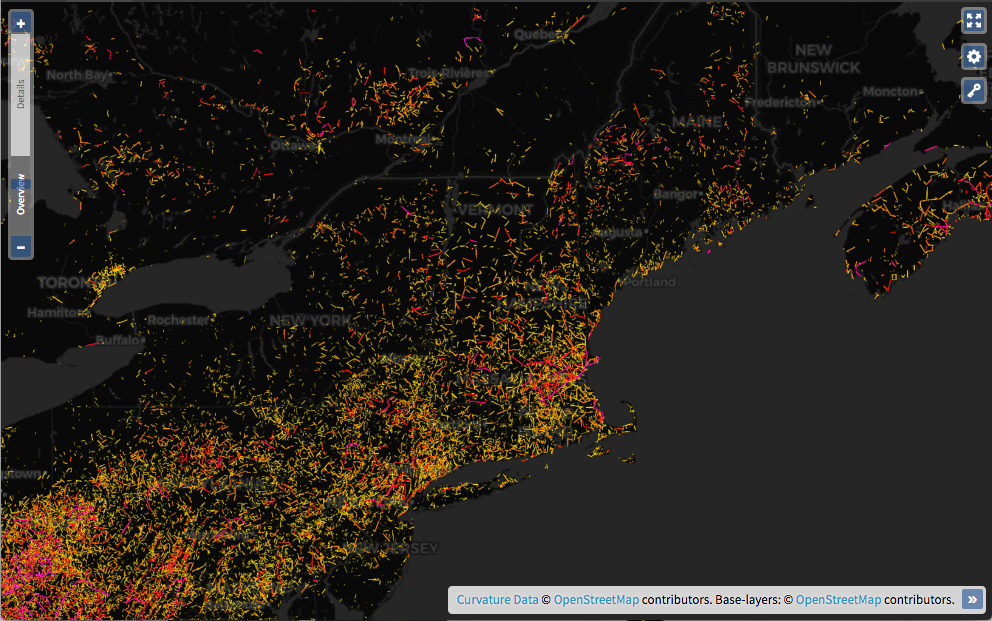 Curvature generates maps highlighting the most twisty roads, all across the world.
Curvature helps those who enjoy twisty roads (such as motorcycle or driving enthusiasts) find promising roads that may not be well known. It works by looking at the geometry of every road segment and adding up how much length of the road is sharp corners, broad sweeping curves, and straight areas. The most twisty segments can then be viewed on the web or downloaded as KML map-files that can be viewed in Google Earth.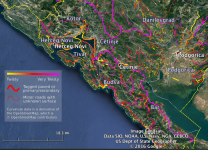 To assist new users, KML files will now include a legend indicating how to interpret the color scale and different line-weight given to roads: The legend will be added to KML files as they get regenerated over the next few weeks from the date of this post. This legend "overlay"…
Several years after releasing Curvature I finally got around to building a dedicated project website with information and instructions that are understandable by non-techies. Enjoy roadcurvature.com and spread the love of twisty roads!