What is Curvature?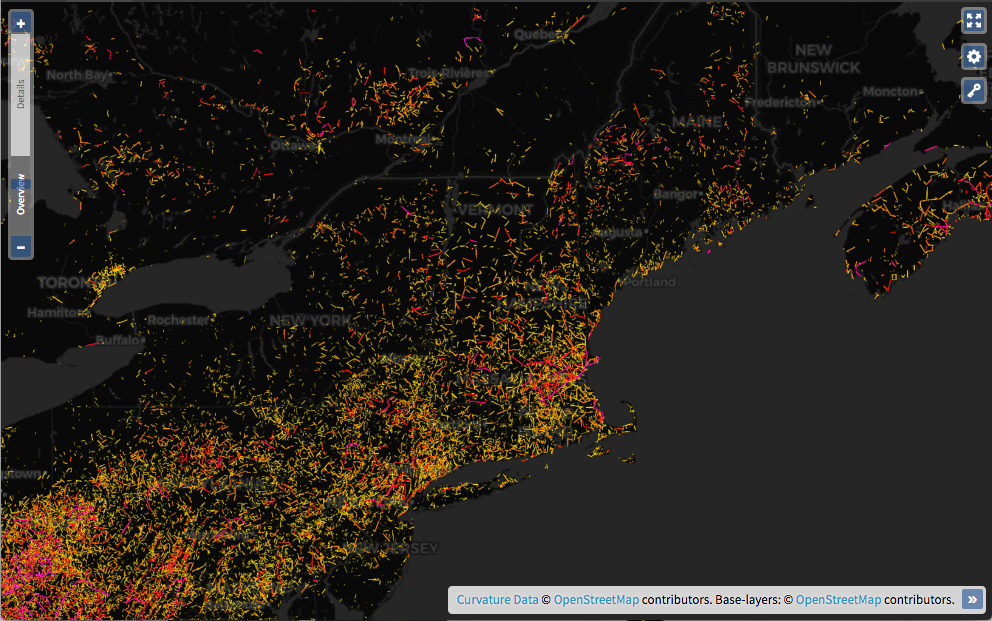 Curvature generates a map highlighting the most twisty roads, all across the world.
Curvature helps those who enjoy twisty roads (such as motorcycle or driving enthusiasts) find promising roads that may not be well known. It works by looking at the geometry of every road segment and adding up how much length of the road is sharp corners, broad sweeping curves, and straight areas. The most twisty segments can then be viewed on the web or downloaded as KML map files that can be viewed in Google Earth.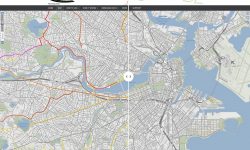 To ensure that urban zigs and zags don't masquerade as fun roads, I've recently added a filtering stage to Curvature that zeros-out the curvature rating for 30 meters (~100 feet) in both directions from each conflict point along the roadway. By zeroing out curves near these conflict zones Curvature can avoid suggesting roads that really aren't very "fun".