North of McCall, US 95 is pretty much the only north-south road in western Idaho, kept in its valley by the Sawtooth range to the east and the Snake River's Hells Canyon to the west. As the main thoroughfare, it sees quite a bit of traffic and though scenic, has been widened, cut, and rerouted throughout the years to ease the passage of people and goods.
While planning a route through this part of Idaho I zoomed around Google Earth with the "c-1000" Curvature file for Idaho loaded and noticed this super-twisty road just off of US 95: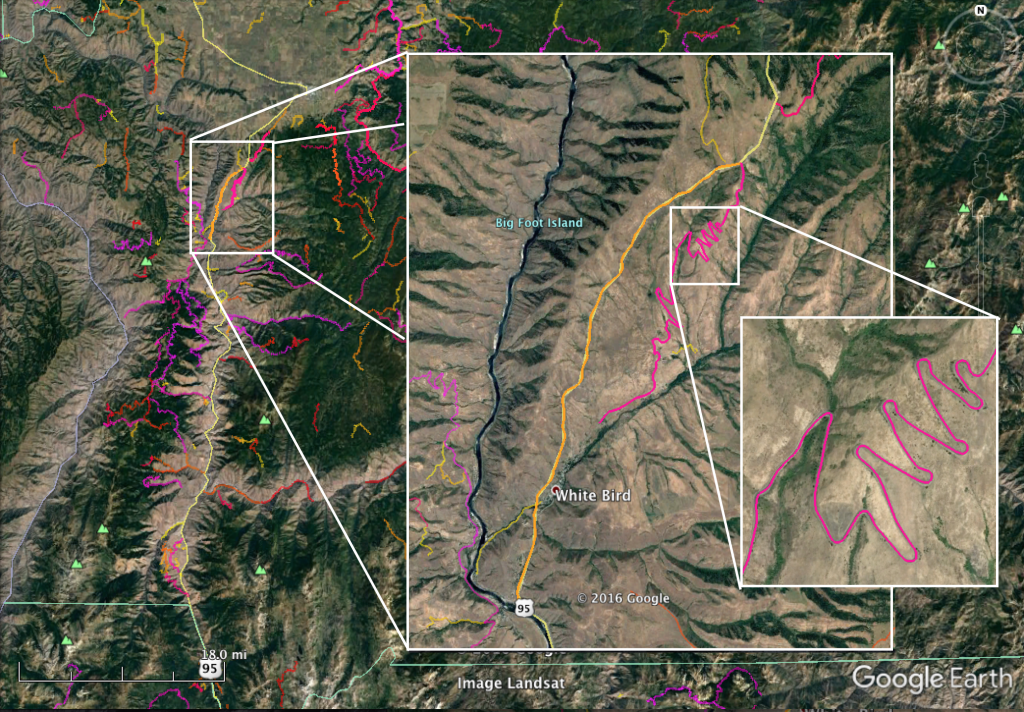 This looked almost too good to be true, while US 95 climbed a long cut along a hillside this alternate route ended up in the same place with almost 20 switchbacks and –I hoped– no traffic.
Zooming in on the the road it was definitely paved.
Having found this I put a "via-point" in my route so that the GPS would send us up this road when we got to White Bird.
Late in the afternoon of July 5th (after a swim in the Salmon River) Gabe, my dad, and I turned off the main road through the village of White Bird and headed up the hill. We weren't disappointed — the switchbacks just kept coming one after another.