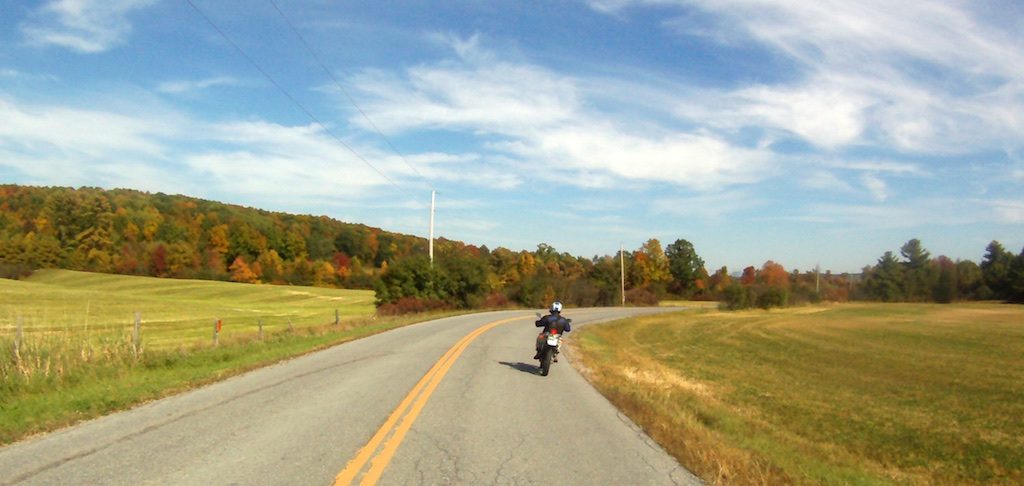 As a motorcyclist who prefers carving through corners and exploring paths less traveled to cruising at high-speed on major highways, I'm constantly searching for scenic little roads that wind their way toward my destination with fun curves and little traffic. Historically, our navigation tools like highway maps and GPS routing algorithms strive to help people get efficiently from one place to another, and in doing so place an emphasis on the "fastest route", with the biggest roads and highest speeds. While these are often useful metrics, what they don't capture easily and certainly don't highlight is how fun a road might be to ride or drive. I wrote Curvature to builds maps that highlight how fun a road might be — where fun is defined as lots of time spent leaning into curves.
I use Curvature as a trip-planning tool for both short rides and multi-week cross-country tours. I usually have a general idea of where I want to head — such as an afternoon in the Adirondack mountains to the west of my home which I'll use in this example.
Pulling up a highway map shows the towns and major roads through the region, but it can be tough to see the smaller roads without a lot of zooming in and out. Even big paper highway maps don't often show the smaller roads — and if they do, their lines are often simplified to show their general path rather than every single curve.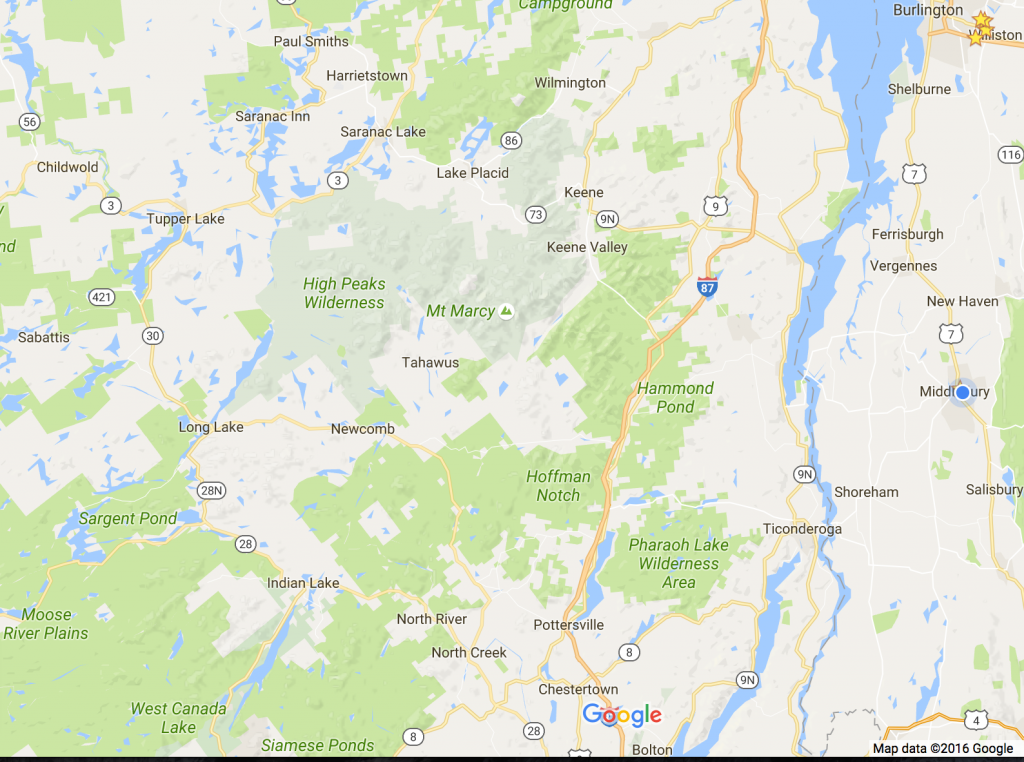 Were I just to take one of the suggested routes I'll likely have a pleasant ride (it is a beautiful area after all), but most I'd spend a lot of time cruising along the main roads, which have been carefully graded by highway engineers to minimize turns and maximize speeds.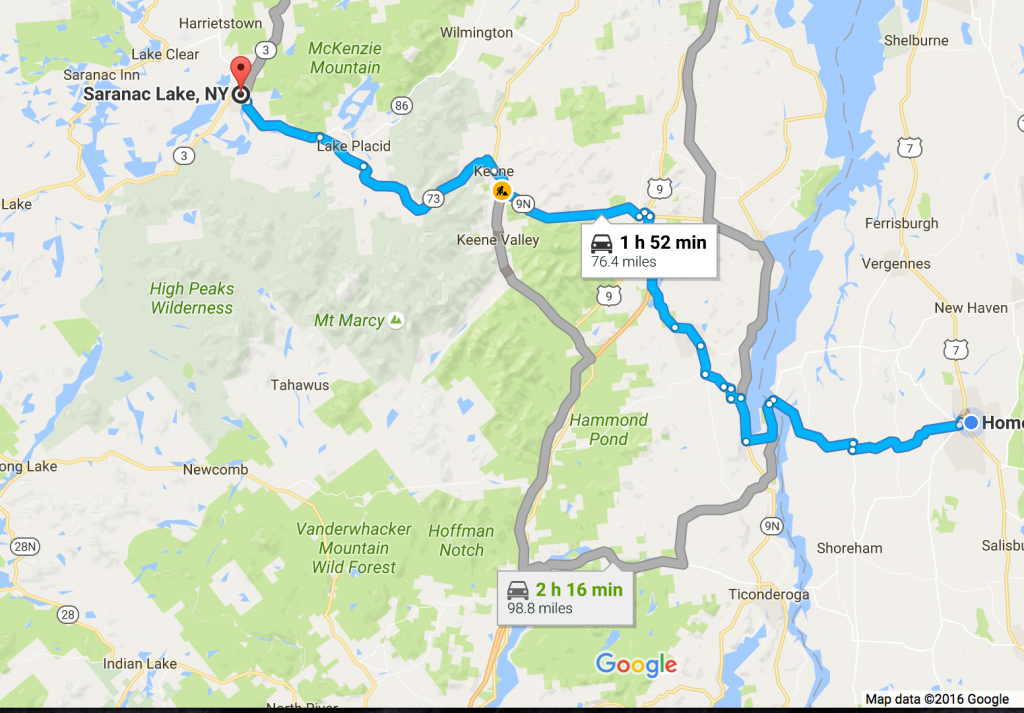 Pulling up the area in the area in the Curvature map, I can see that there a few smaller roads that are fabulously twisty and happen to generally parallel the most direct route.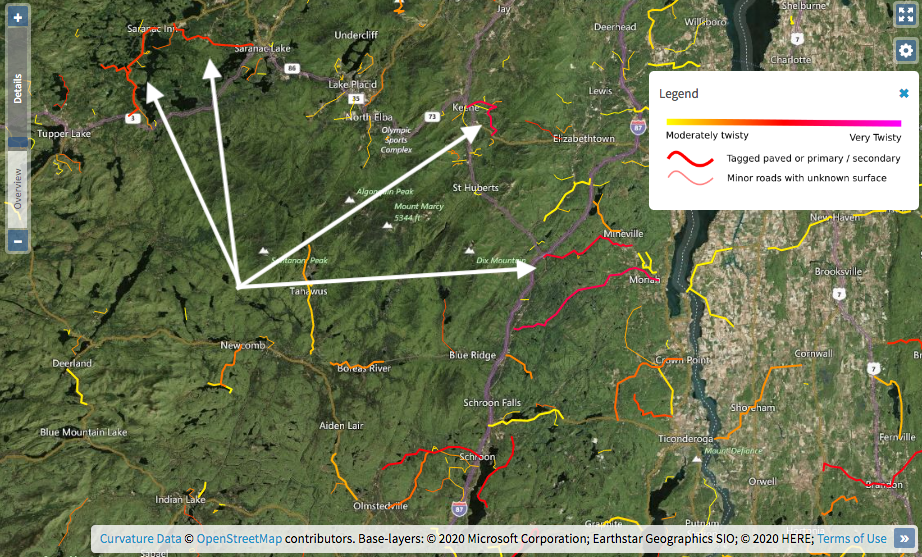 Note that the heavier, solid roads are ones that Curvature assumes are paved either because they have explicit surface tags entered in Open Street Map indicating they are paved, or are "primary" or "secondary" roads —which in most of the US and Europe are virtually always paved. The translucent roads are tertiary and smaller roads with no surface tags specified in Open Street Map yet.
For roads I'm not familiar with, I click on them to see if they have the road surface tagged as paved or asphalt, or if not zoom in on the satellite imagery to make sure they are paved. Curvature filters out roads tagged as unpaved since twisty little unpaved roads tend to be plentiful in many regions and for me the lower speeds make curves less fun.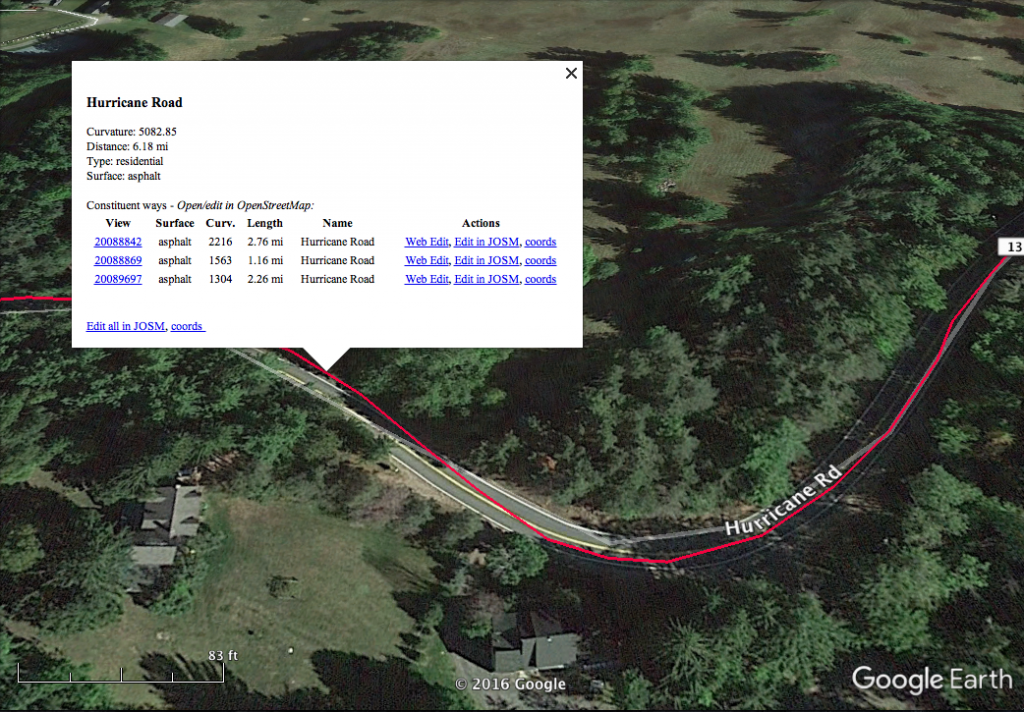 Once I've identified the route I want to take I enter it into my Garmin GPS with sufficient "via-points" to force it to turn me onto my preferred route.